The pieces in my chunky range are all made from recycled silver scrap, which is melted down and remade into pendants, earrings and charms.
All made by hand, they are 2mm - 2.5mm thick to give a good
solid piece.
Everything is sterling silver and hallmarked by the Assay Office.
The chains for the smaller pendants can be 40cm, 45cm or longer as required.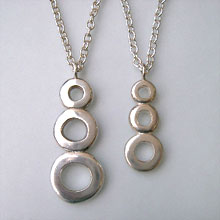 CIRCLES on 66cm thick chain
Small (length 3cm) £120.00
Large (length 5.5cm) £150.00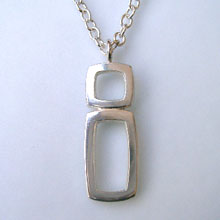 LONG on 66cm thick chain
(length 4.5cm) £150.00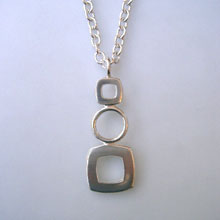 SQUARES/CIRCLE on 66cm thick chain
(length 4.5cm) £140.00